Executing on large scale commercial, retail, residential and hospitality projects
throughout the U.S. and internationally.
PROJECT / CONSTRUCTION MANAGEMENT SERVICES
Serving as an extension of Ownership, CM&D directs and coordinates all activities associated with the design, entitlements and construction phases. All communication between the owner, contractors and design team are channeled through CM&D to ensure quick, efficient decision-making and a single source of accountability. CM&D's team of experts are proficient in mediating construction disputes, which expedites the schedule while minimizing delays and cost over-runs.
These services include Design Management, Bid Phase Services, Construction Services, and Special Consulting Services.
Download Our Corporate Brochure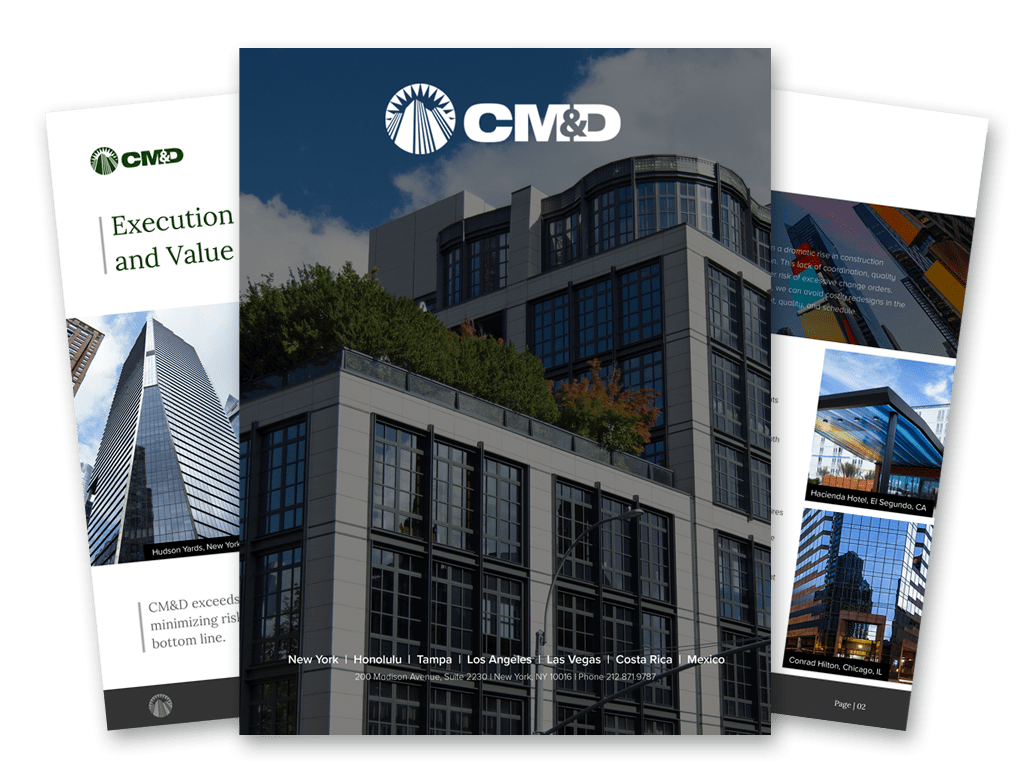 Learn about our company, our services and representative projects. Download the brochure today!
Contact us to discuss your project and how CM&D's experience and services can ensure your project's success.