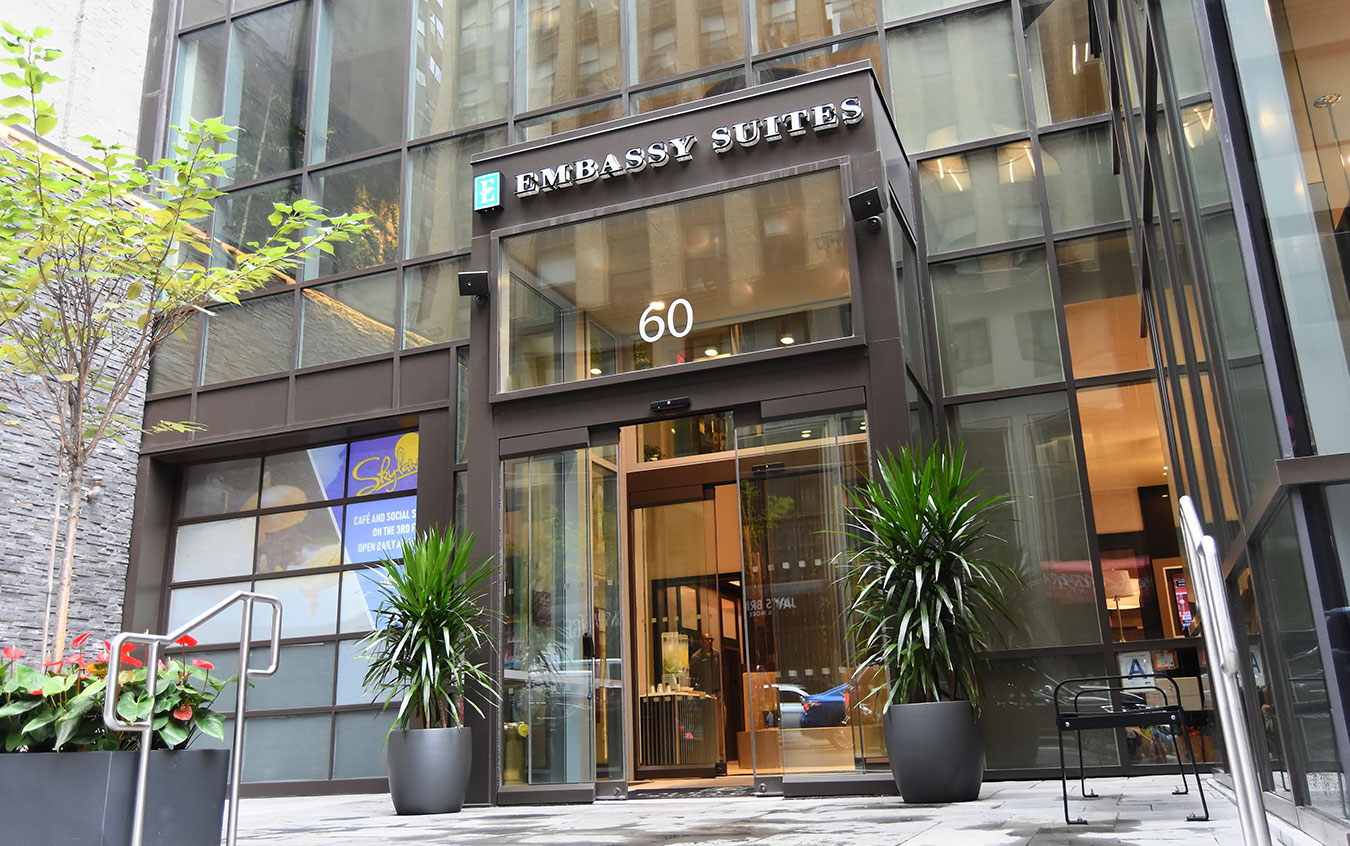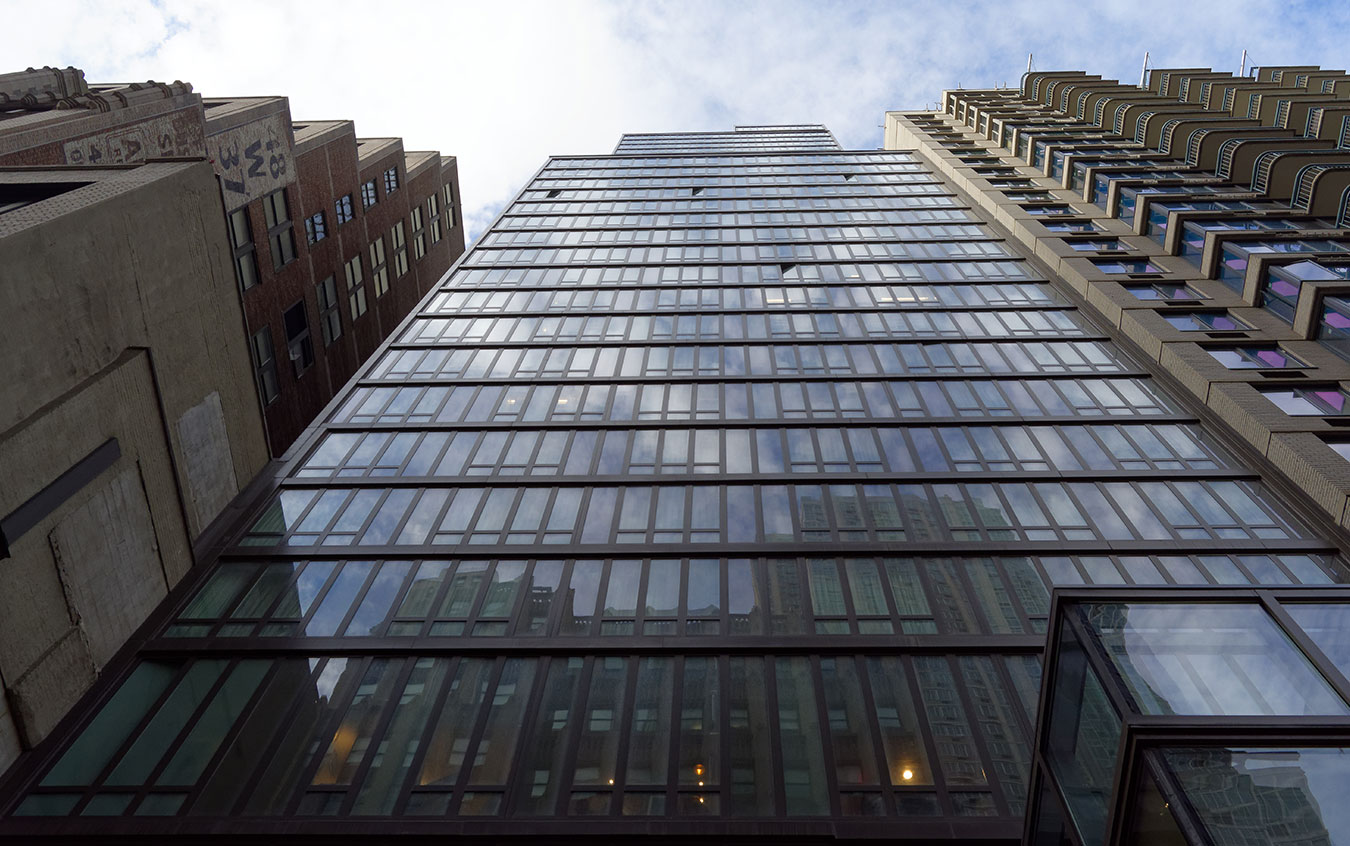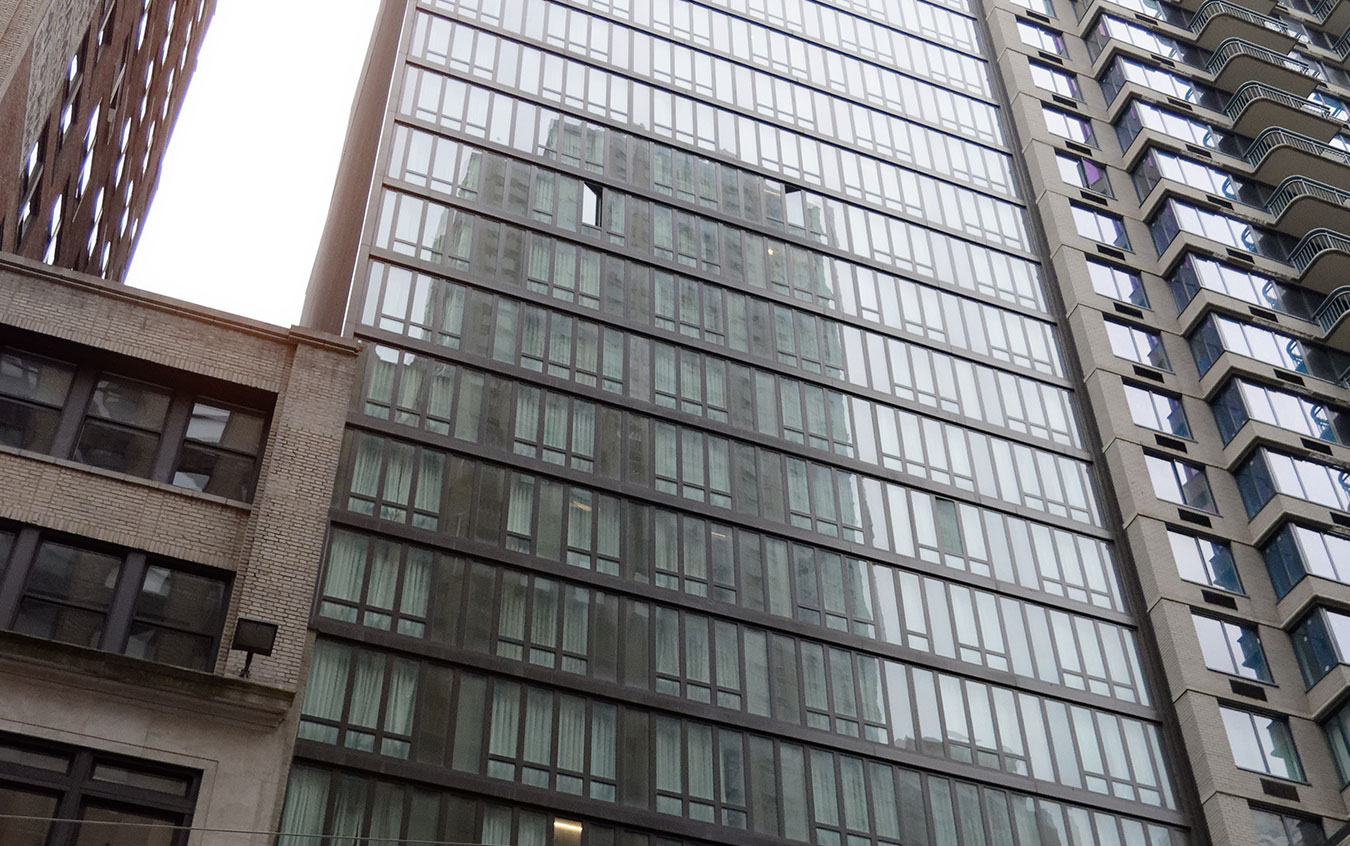 Hilton Embassy Suites, New York, NY
60 West 37th Street is a new mid-block 38-story Embassy Suites Hotel with 310 guest rooms. Other program requirements included a lobby bar, second floor fitness center, a third floor café & bar with 4,500SF landscaped roof terrace, and a fourth-floor full service restaurant, bar and multi-function space. The café roof terrace was above an attached three-story parking garage that was also part of the scope of construction scope.
Project Specific Challenges:
The primary challenge of this project was addressing the unforeseeable subgrade conditions of the adjacent properties. After demolition of the existing structures on the site, a wide array of extreme deterioration was revealed on the adjacent structures. Tremendous efforts were made to ensure not only that the issues were addressed satisfactorily, but also to ensure the project schedule was maintained and the relationships with the adjacent property owners remained sound.
Scope of Services:
Owner's Project Representative Services
Pre-construction services
Bidding
Buy-out
Value engineering
Master development schedule
Project close-out
Date Completed:
January 2018
Client:
Hidrock Properties